Be in the company of like-minded individuals.  Individuals who are have arrived.  Individuals who are successful.   Individuals who know what they want from life.
Most importantly, you are an individual who have experienced what PIMABS has to offer in the pursuit of sartorial excellence.  You are accustomed to the level of expertise and experience that is uniquely and exclusively PIMABS and of course, Leslie Chia.  You refuse compromise.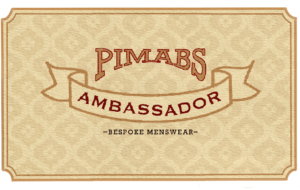 PIMABS Ambassadors Club offers exclusive privileges in-store and from carefully curated retail establishments.  Each will perfectly enhance your lifestyle.
Talk to us on how to join our club.