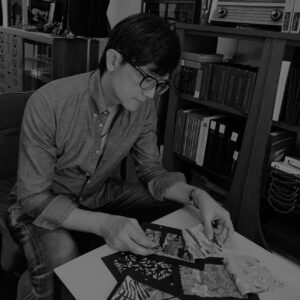 Leslie Chia
"Fashion is now. Style is evergreen. A good design encompasses both fashion and style through a disciplined approach to clothes making which must essentially be aesthetically and functionally superior."
Leslie Chia, Founder & Creative Director
Leslie has been at the helm of PIMABS Bespoke Menswear since 2004.  A pioneer, he introduced the bespoke menswear to Singaporean men.  He identified a void in men's fashion in which there are only 2 options for men; cookie cutter mass brands or high end luxury brands.
He wanted to allow Singaporean men to dress not only their appearance but their personality.  This calls for a new concept to empower men sartorially.   He achieved this with PIMABS.
Today, Leslie continues to inspire men in their journey to sartorial excellence.
Madly inspired by the principles of Architecture, Leslie Chia creates designs that strike an optimal balance between form and function. Functional insofar in that his bespoke apparels are highly wearable with workmanship steeped in the discipline of traditional master tailors. He achieves impeccable form through an innate knowledge of trends, astute foresight and an intimate knowledge of his clients' individualism.